Synopsis
"Every Sunday" follows a group of Filipino domestic workers in Cyprus getting ready for a beauty pageant organised by their local community. The organizers and the participants use it as an opportunity to gather once a week - their only day off - as well as to redefine their position as migrant working women in Cypriot society and reclaim their individuality.

Meanwhile, an unprecedented case of a serial killer targeting foreign female workers and their little daughters comes to the surface. With 4 of the victims being Filipino, the community, including the pageant's participants and organizers, come together to react to the crime and pay their respects to the victims.


This documentary examines gender, race, class and power relations that permeate Cypriot society, through a celebration that empowers the migrant working woman but also through the horror of these crimes and the institutional gaps that have allowed them.
---
---
---
FESTIVALS AND AWARDS

27th Sarajevo Film Festival

44th Drama International Short Film Festival - Documentary Award

27th Athens International Film Festival - Documentary Special Mention

11th International Short Film Festival Cyprus

62nd Thessaloniki International Film Festival

Beirut Shorts International Film Festival 2021

Petit Plan: Europa III

Greek Short Film Panorama by EES 2022 - Special Mention

46th Atlanta Film Festival

15th Beldocs IDFF

Setting Sun Film Festival 2022

Vienna Shorts - Expedition

Psarokokalo International Short Film Festival 2022



9th Ierapetra International Documentary Festival – 1st Jury Prize International Short Documentary



9th FICLAPAZ - International Film Festival of La Paz, Bolivia

Kutaisi International Short Film Festival


---
---
Domestic work came into existence in my home country, the Republic of Cyprus, in the early 90's, when I was growing up in a mostly insular and homogenous Greek-Cypriot society. Because of the period's economic growth, there was a shift of Cypriot women entering the male dominated workforce, and combined with an increasingly aging population, a need was created in the Cypriot household that these workers could fulfil. Female domestic workers became an integral part of the Cypriot home life by being employed as caregivers, nannies and nurses.

Today, the Republic of Cyprus, with a population of 850,000 is a host to roughly 20,000 domestic workers.

Despite their great importance and value to both the Cypriot society and economy, domestic workers have minimal, unenforced working rights and extremely low salaries (300-400 EUR per month), making them vulnerable to all sorts of exploitation and dangers. These issues, deeply rooted in the patriarchal structures and racism that are ingrained in the islands' politics and way of life, have still not been advanced, challenged or even discussed within the Cypriot society.

As a Cypriot woman I understand the challenges of prevailing and working in these structures and I've developed a strong sense of solidarity and connection towards these female workers. In order to counterweight the lack of any integration efforts by the government, and the institutional limbo they live in as a consequence, the women resort to organising within their own communities.

The Filipino community is the biggest and most active domestic worker community in Cyprus. For this documentary, I spent 6 months attending community events and gatherings, creating strong personal relationships and bonds and developing a deeper understanding of the struggles of living in Cyprus as a foreign woman worker.

"Every Sunday" started out as a documentary that followed a beauty pageant, organised by the Filipino community, exploring the reasons behind the need for such events and consequently a closer look to the lives and personalities of the female domestic workers of Cyprus. With observational filmmaking, extreme close ups, vivid colours and sounds, I wanted to highlight the women's femininity and individuality that mostly comes out once a week, on their day off.
Keti Papadema - Director
---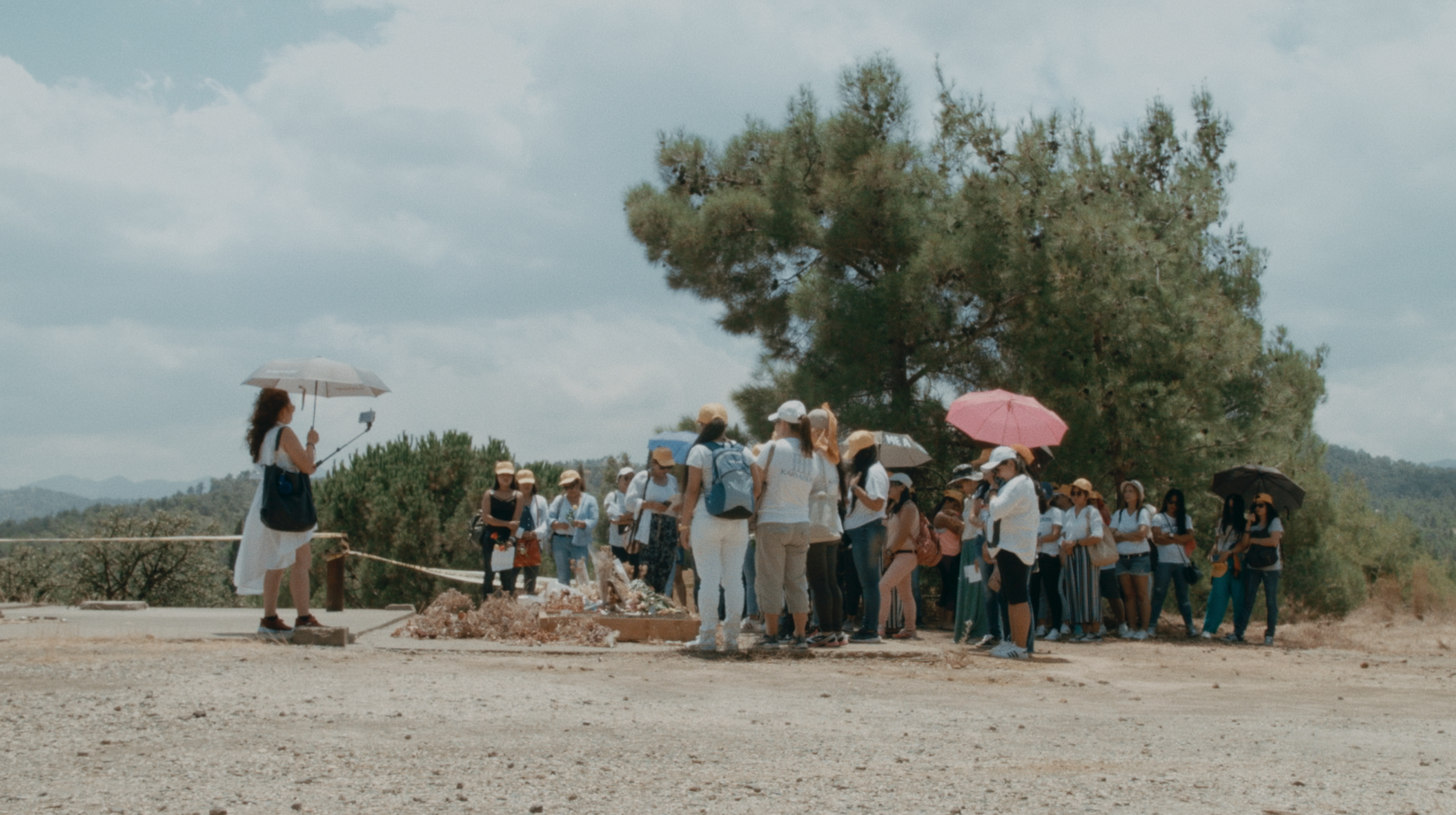 ---